A bedroom is very essential to you as homeowner. This is a place where you normally rest at night after leaving your workplace. You will realize that If you want to meditate, you can do it in your bedroom. You should make it look warm and welcoming. You can actually turn this room into more than just a room to sleep. You can turn this place into a place where you can read your novel,relax and so on. When remodeling your bedroom, it is important that you consider a design that revitalizes and refreshens your mind. The outcome of your bedroom remodeling project relies on the size of your bedroom and on your budget. However, you can still decorate your bedroom on a budget. You can actually bring in new furniture, paint it and even alter the lighting so that it can be soothing. You should consider the following ideas:
1. Find a theme
It is important that you choose a great theme for your bedroom and decorate it using colors that are calm. Some people usually prefer pale yellow for their bedrooms. In addition, you can use antique touches and so on. It is important that you ensure that your room does not feel old-fashioned or frumpy.
2. Ensure that you use calming colors.
It is advisable to use calm colors in your bedroom so that it you can enjoy quality sleep. Do not choose shouting colors for your bedroom.You should focus on the walls, floor and so on. Some of these calming colors include: blue, beige, green and so on. It is advisable that you use simple colors. Avoid bright colors that can interfere with your sleep. Calm colors will create a serene environment that can make you enjoy your sleep.
3. Use bold patterns.
It is important that you use bold patterns in your bedroom. If you want to compliment the look,you should choose duvet covers that have similar patterns. When using bold patterns, it is advisable to use vivid colors such as bright blue, red and orange.This will make your bedroom look different from other rooms.
4. Choose nautical bedding.
A nautical bedding theme is very essential to your bedroom. The color blue normally dominated when it comes to choosing bedding materials that have a sea-going theme. However, some tasteful touches of other colors can help to reflect the shapes and sights of the seashore or ship deck. You can use the round shape of a life raft or the curve of a boat as a pillow or cushion. A nautically themed bedroom will go a long way in ensuring that you relax and sleep peacefully.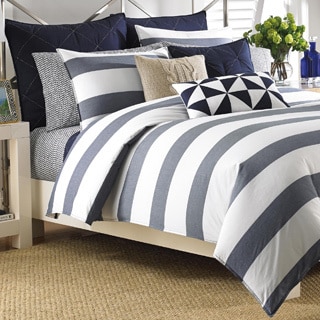 You have a responsibilty over your bedroom.It is an intimate reflection of who you are are. It is important that you make it a place of calmness and serenity. Many people have decorated their bedrooms and have enjoyed the results.It might cost you some money but it is worth it.Follow the above mentioned tips and you will not regret it. Decorate your bedroom today and your bedrom will have a new look.It will look more attractive and serene.